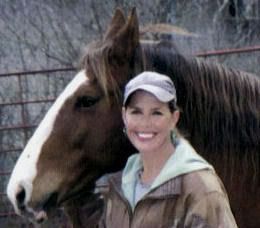 Click to view her store: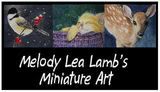 I am a Power Selling Mom of two beautiful children, thirteen and ten, selling on Ebay since 2004When I first became a member of Ebay in 2004, I was a Buyer. I actually recall exactly what I was buying, a winter jacket for my son. It was exciting to bid at the last minute, especially with dial up!!! LOL !Then I started selling items on eBay, mostly used clothes, etc. About 2 1/5 years ago, I thought I would check out how art did on eBay, (since I am an artist). At first I was disappointed to see what low prices artists were getting for their work, until I discovered ACEOs.(That stands for Art Cards Editions and Originals)

Now, I know this sounds dramatic, but ACEOs changed my life!Before my children were born, I was a professional artist with a gallery and small art school. When my daughter was born I switched gears and put 110% into being a mom (La Leche league, attachment style parenting, baby wearing, you know) Then when my kiddos were older, I suddenly found myself very limited in the ability to make money. That actually brought me much anxiety because I did not want to become an out of the home working mom whose children came home to an empty house with an exhausted mom, but we were strapped for money!

I started painting these little miniatures, they began to sell, and before I knew it, I was working from home, doing what I love to do, AND bringing in the bucks!I am deeply grateful and feel incredibly blessed. I don't consider what I do work because I enjoy it so much.

The pressure is off my hubby because he is not carrying the entire burden as breadwinner, my children benefit from a happy mom. So, ACEOs really have changed my life.I have been married to my dear hubby for 20 years this August! I have two wonderful children and a horse who is my love and my therapy.

I also have three cats and a sweet mixed breed dog.

I was born in Oregon and grew up in Southern California, after I married a chef, moved fifteen times to seven different states! We have settled in the Berkshire Mountains for a while because its such a great place to raise our children.I have become very involved with a group called Art for Critters, a group of artists who donate a portion of their sales to animal charities.

I am really proud of this group and have personally donated nearly $1000.00 since I became a member. I recently organized a group auction for the Harp Seals and am thrilled with the response.Thanks to Danna's inspiration, I am finding more ways to market myself through out the internet, and am watching with great joy as my business continues to grow!

Thanks so very much,Melody Lea Lamb
...............................................................


Thanks bunches to this Awesome Powerselling Mom for being our Special "Mother's Day" May, Featured Power Seller!I purchased a Darling Magnet she painted and have it proudly displayed on my fridge! I encourage you all to browse through her store and enjoy her art! She has been blessed indeed with a Wonderful, Talented Gift! Such a pleasure to know her and enjoy her Art!
Keep up the Good work!You are "Mom Approved"!